Facebook is the most popular social media for online marketing, because many people use Facebook and they spend a lot of time on social media. So, business owners need to do the marketing of the products via Facebook. Via Facebook, they can reach many customers.
To do the marketing, business owners make a post on Facebook, comment on the post, reply to comments, like and share Facebook posts, and send a private reply to commentators.
You may want to interact with your customer through comments they make on your Facebook Page posts. There might be hundreds of comments on your post. It will be very difficult to reply to all the comments from your customers. ChatPion's "Comment Automation" feature can automatically reply to comments on your page and do some other things. It's an amazing feature of Xerochat.
What Comment Automation can do:
1. Like to your customer's comment.
2. Give a reply to the comments.
3. Can give a private reply to the customer's inbox.
4. Can make comments on the posts of the entire page.
You will just have to make all the settings to get the "Comment Automation" to work for you. You need to set the reply templates and appropriate settings that suit your needs.
How to use "Comment Automation" of ChatPion: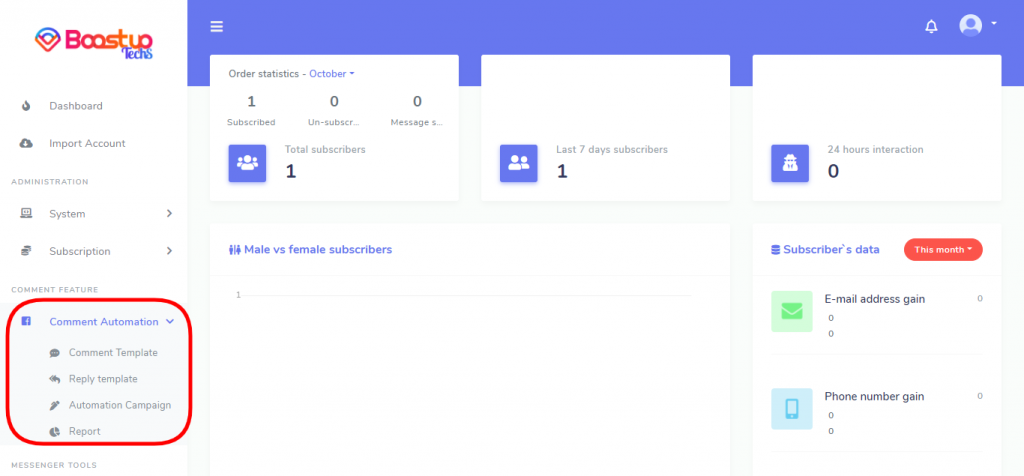 You will see 4 options:
1. Comment Template
2. Reply Template
3. Automation Campaign
4. Report
Create your templates for Comment and Reply and then set the automation campaign and you are done with your comment automation. Now the Xerochat will reply to the comments on your page.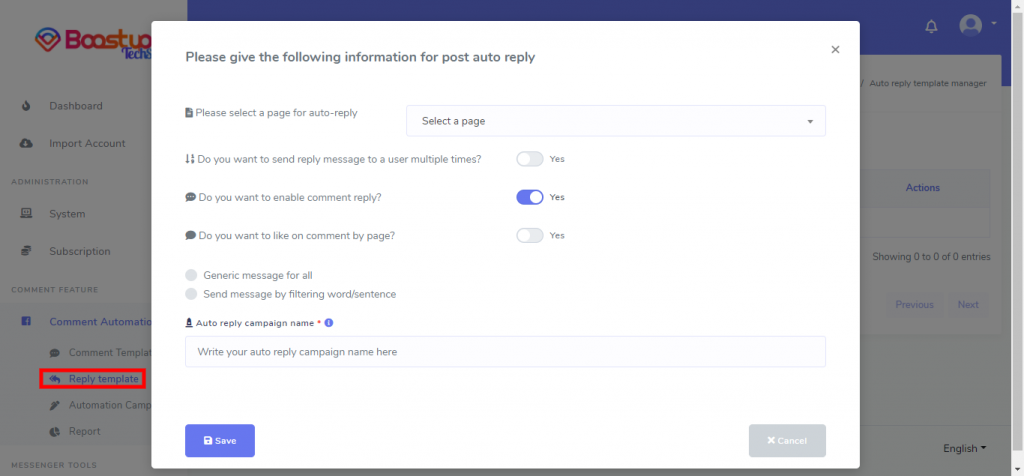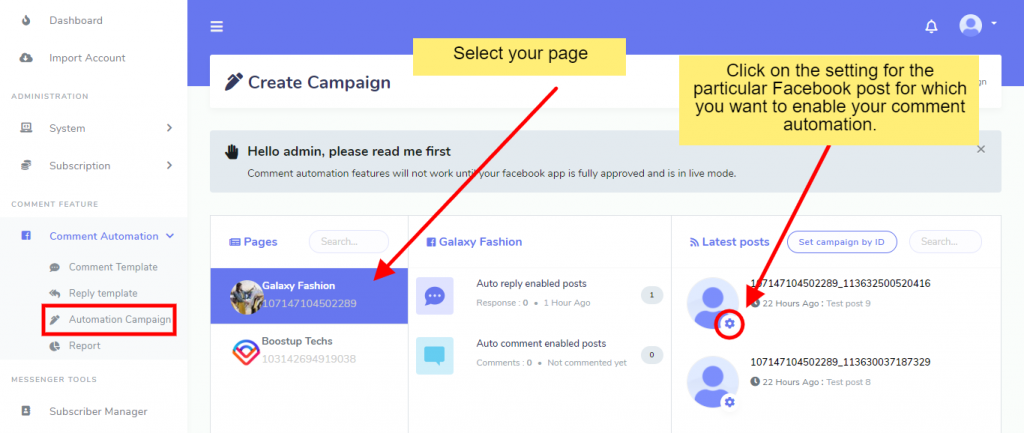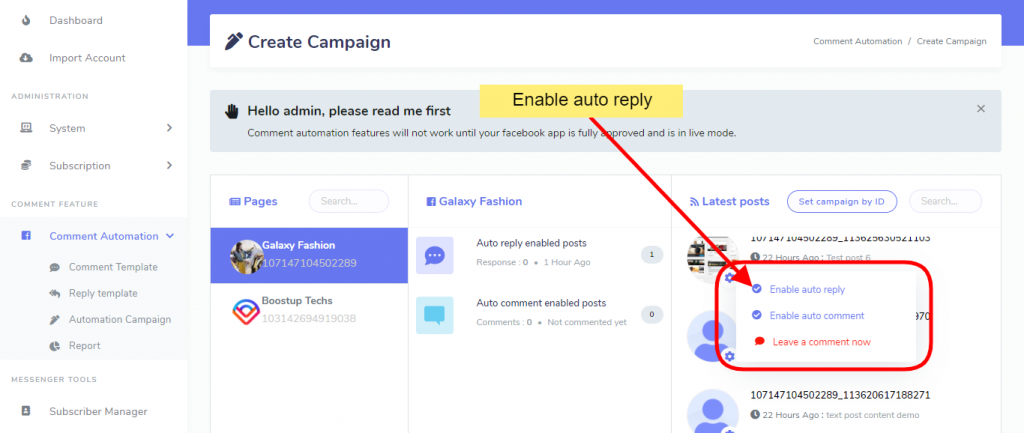 Now select your reply templates and you are done. If you don't see the reply template on the list then you may haven't created any. Create your reply template and then set the reply template. Comment Automation is going to save a lot of time for you.