A Facebook Messenger bot is an automated messaging application that uses artificial intelligence (AI) to interact with your customers. By using a tool like XeroChat, you can create an intelligent chatbot that can answer your customers' questions on Facebook messenger. Not only that, it can sell your products on Facebook Messenger.
XeroChat has a fantastic feature named E-commerce Store, this helps to build an attractive e-commerce store right inside Facebook Messenger. Moreover, the same eCommerce store could be used outside of Messenger. Customers can view your products to choose, add the product to their cart, and make the payment right inside Facebook Messenger.
XeroChat's Ecommerce store has all the features that a general eCommerce website can have. You don't need to have an eCommerce website to sell your products. You can do this right on Facebook Messenger using XeroChat. Facebook Messenger live chat build a difference by giving excellent customer service. It helps you stay in touch with your customers, communicate effectively, and remind shoppers about your special offers and discounts.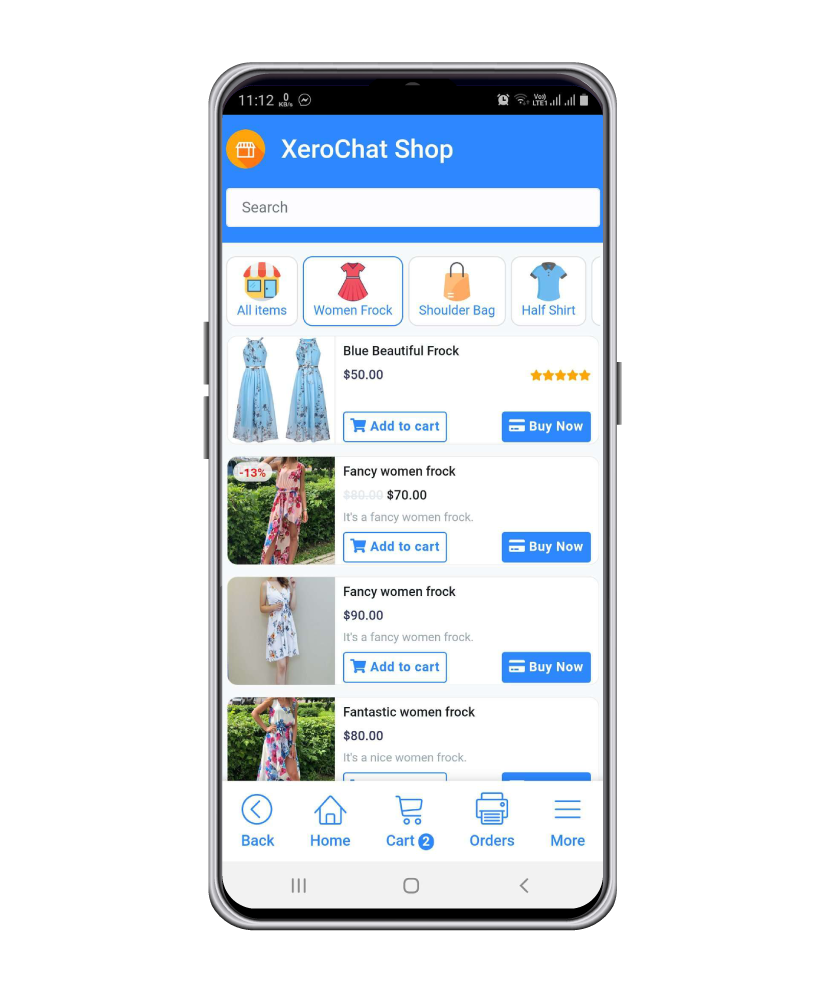 In our insane eCommerce world, persons still enjoy buying from small businesses, even if it's a short time delivery or not. Why? Because smaller businesses offer something unique and also fast, personal communication. Talking to customers personally can create a personal connection that brings your brand to life.
You can create an eye-catchy eCommerce store by using the XeroChat. You can create categories, add products, put special discounts, add payment options, and also there is an option for abandon cart recovery. You can send an abandoned cart notification with a coupon code to give them discounts. XeroChat can also produce a QR code digital menu for a restaurant business. XeroChat has so many features that help a business to make a social presence among Facebook, Twitter, Instagram, linked in, etc. You can create a scheduled post for your business, can automate comment replies by using the "Comment Automation" option of XeroChat. This will also help you to collect leads on Facebook messenger, it has "Quick reply" and "Web view", and User Input Flow & Custom Field (A XeroChat Add-on) that you can use to collect users email and phone number. Then you can broadcast your special offers through Messenger, SMS also to email.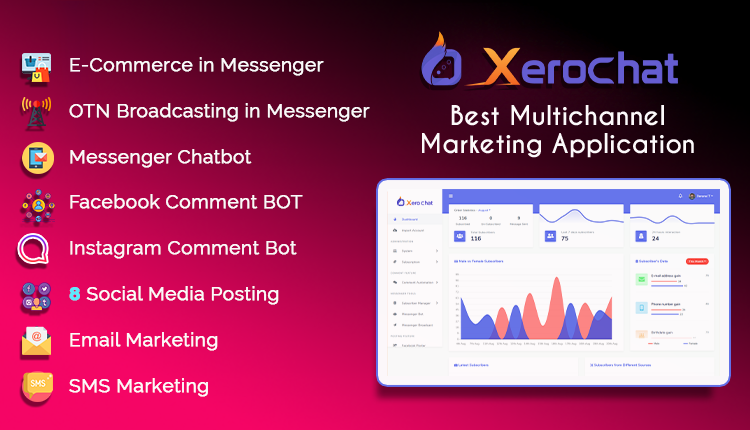 XeroChat has many instructional videos and tutorials on YouTube on how to use all the features, you can also read the documentation from their website and blogs.
You can also use the XeroChat as a sales funnel for your business, XeroChat is not only a Chatbot, it can sell product through e-commerce, can broadcast your messages, helps you to post on different social media. In one word, this is a multichannel marketing software with a great eCommerce store.
An ecommerce store with Facebook Messenger live chat offers opportunities for real conversations that bigger ecommerce store and bigger business just can't or won't. You get to be their personal shopper in a sense, put forwarding different items based on their demands, helping them choose the right size, or giving them advice on how to get most out of your product.