Nowadays Facebook and other social media, such as Twitter, LinkedIn, Reddit, Medium, Blogger have become essential tools for the marketing of the online-based business. Therefore, if you run an online-based business, you have to make multimedia posts about your products on your social media accounts continuously. Some old posts about some products will need to be posted again if you think that the products still have demand on the market. Now and then you will need to schedule posts.
Anyway, you have to continue posting about your products to inform the customers about newly arrived products so that your clients become encouraged about your business. Posting on different social media accounts is an easy task. But you have to perform the same kind of task over and over again. Ultimately, posting on social media will turn into a tedious job to you. And you needn't do this job because a simple automation tool can carry out the work very easily and efficiently. In this case, you have to create campaigns for the automation tool to post on social media accounts. That is, you have to make settings for the posts. And you have to create campaigns for every post– one campaign for a single post at a time. So, you have to make many campaigns. Making campaigns, however, is a tedious task. That is, in spite of using an automation tool, you have to do tedious work.
Therefore, you have to choose such a marketing tool that you don't have to make campaigns for every post differently. I recommend you to use Social Posting of ChatPion, a multichannel marketing software. Like other automation tools, the Social posting can post on different social media regularly without your supervision– the feature can post Text, image, video, CTA post, HTML post, Carousel post, RSS Feed auto post. It can post on Facebook Page, Twitter, LinkedIn, Blogger and Reddit. The feature is divided in two parts— Facebook Poster for posting on Facebook page and Social Poster for posting on other social media.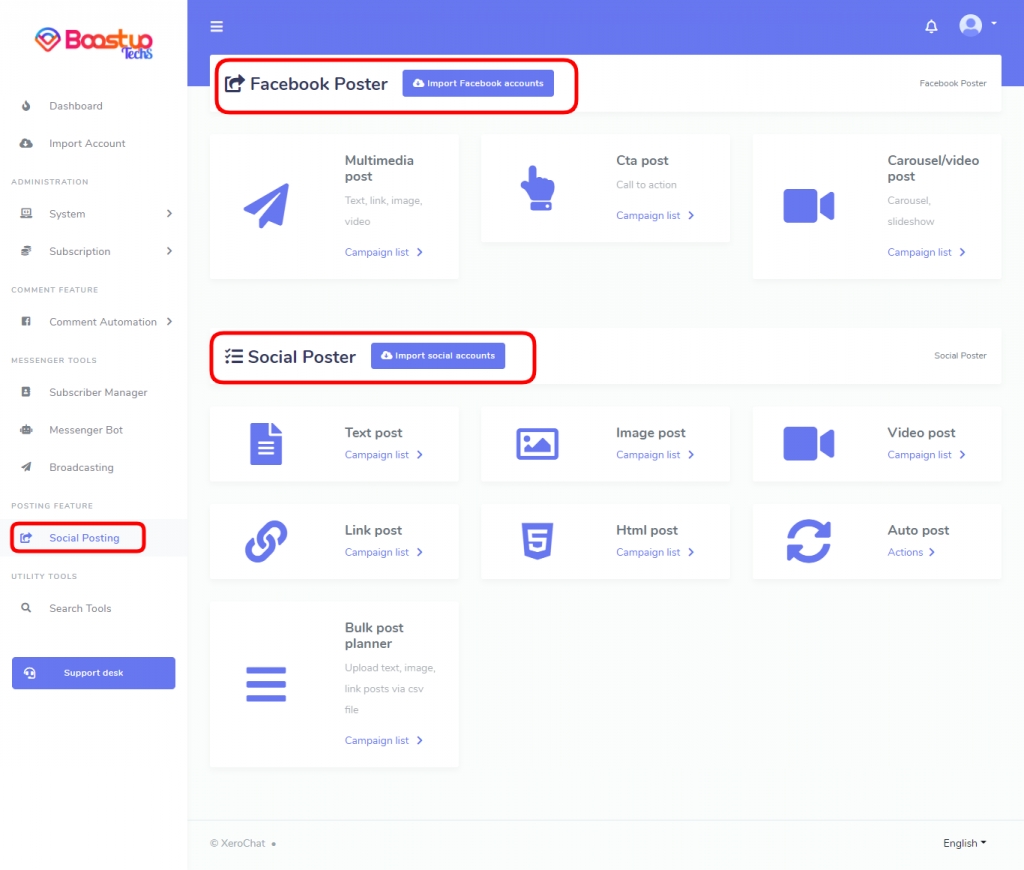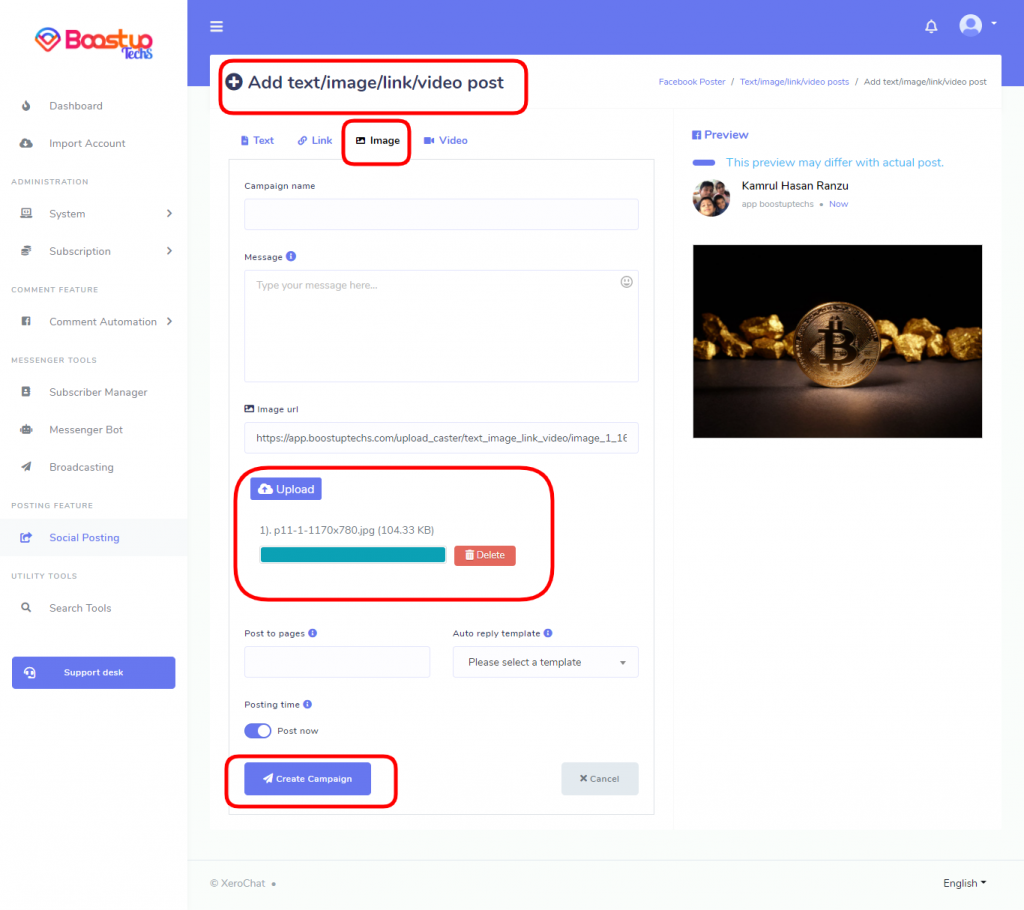 Well, Social Posting has another sub-feature called Bulk Post Planner. With the sub-feature, you can create thousands of campaigns with just a few clicks by uploading a single CSV file. You just have to supply campaign information in the CSV file. Then you have to integrate the campaigns to your Facebook pages and other social media accounts. And you have to determine the date and time to make schedule posts. And every post will be scheduled with one setting. With the Bulk Post Planner, you can create campaigns for only text, image and link posts.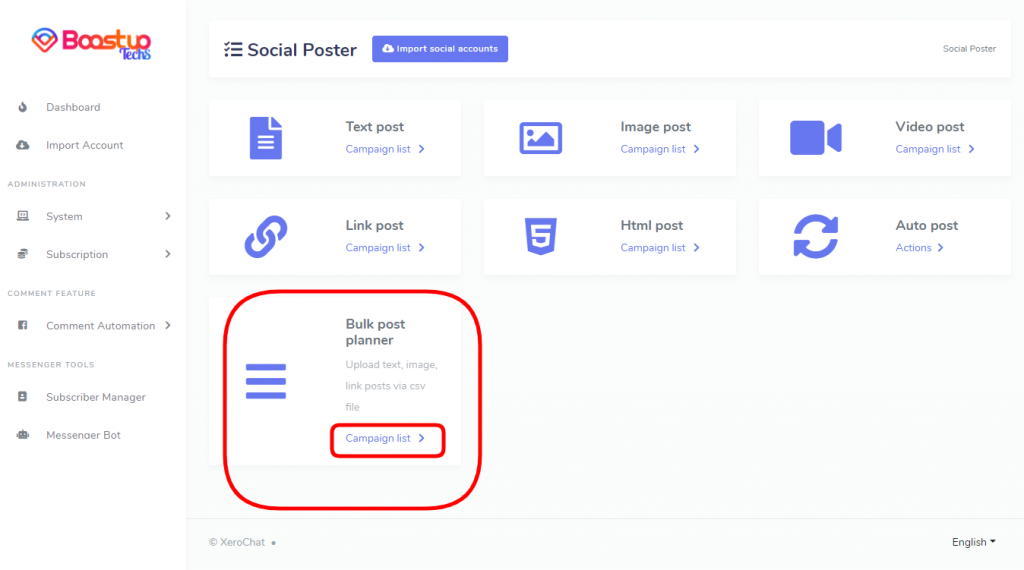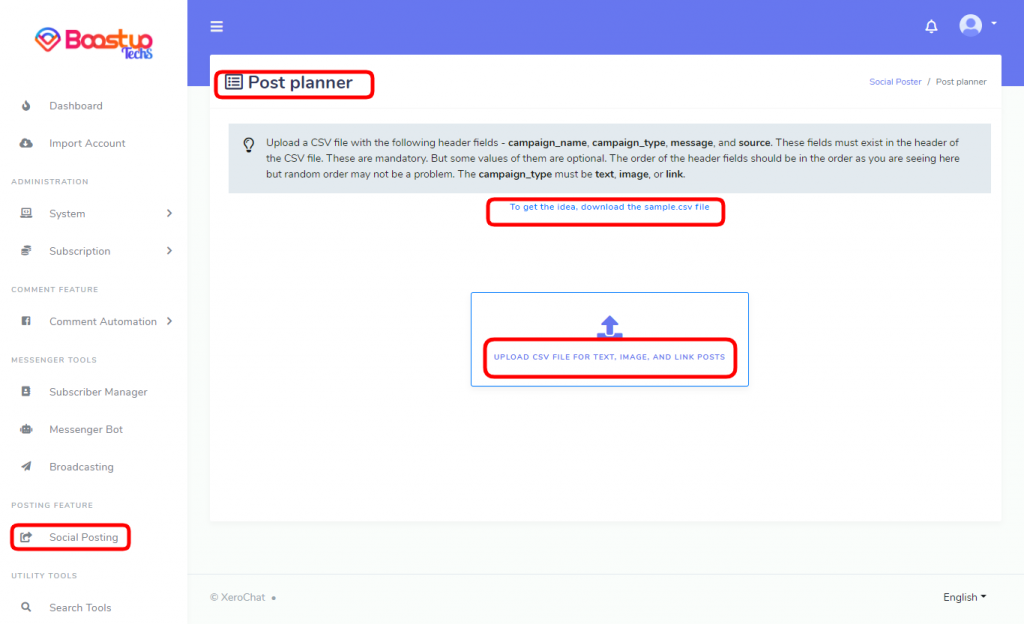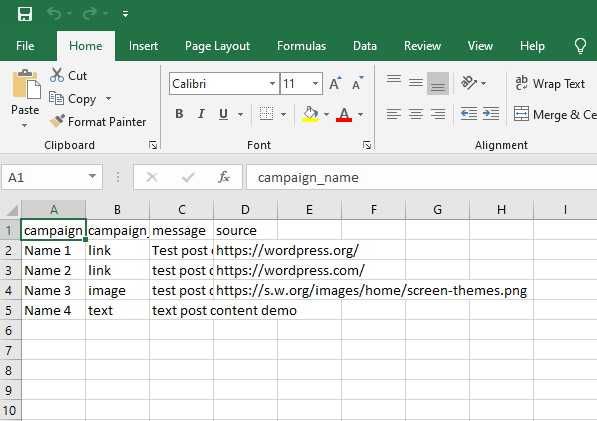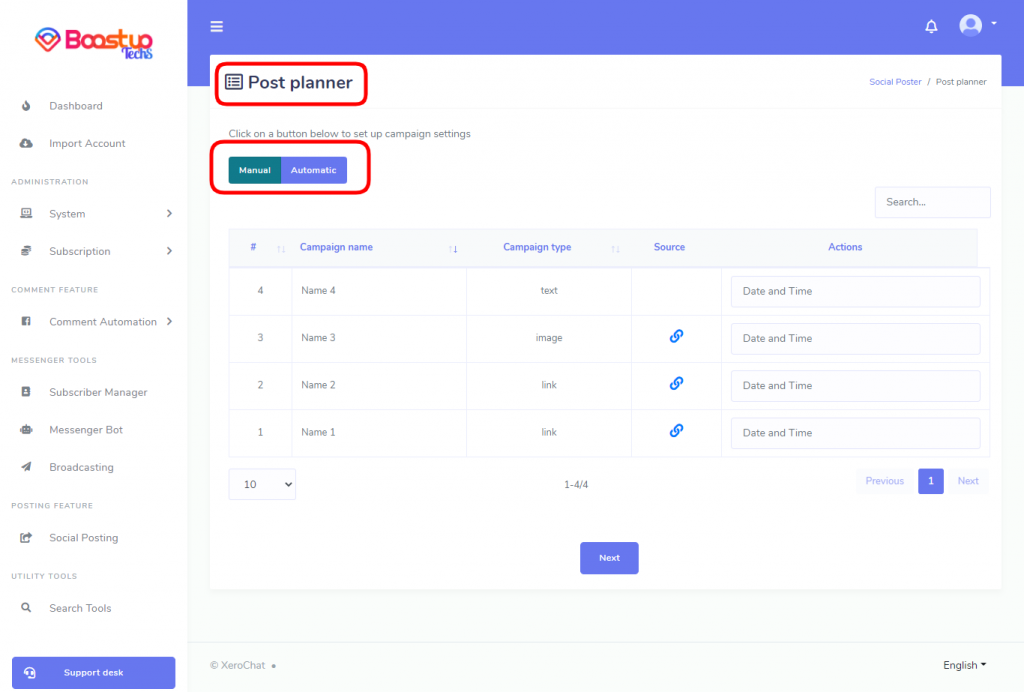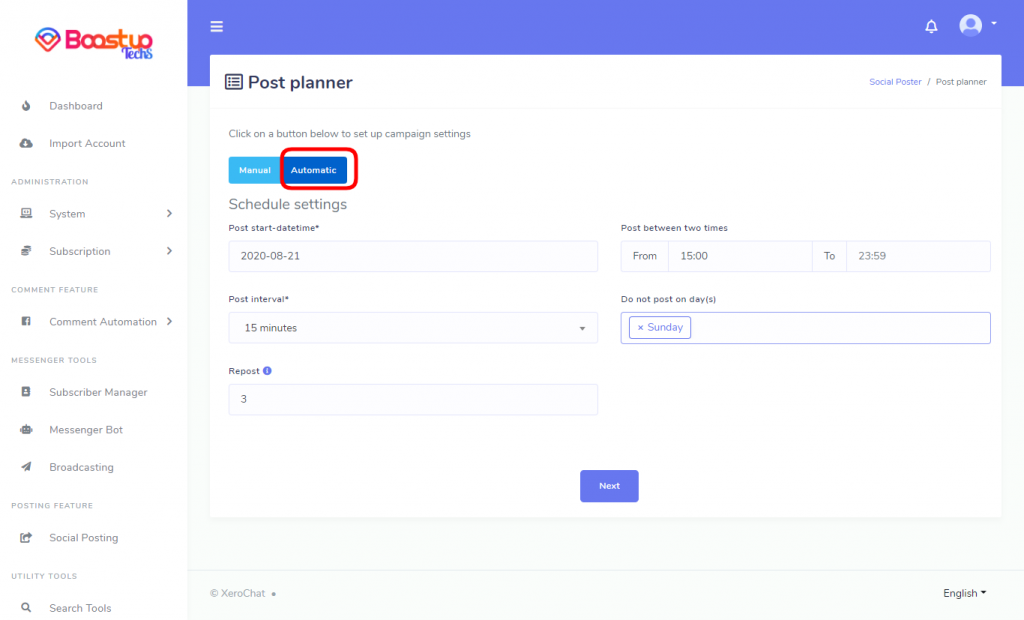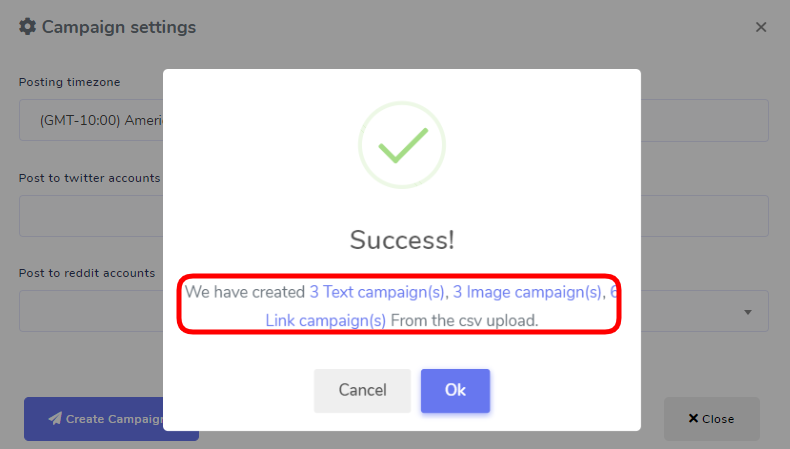 In one word, if you use ChatPion's Social Posting to post on different social media, you will get rid of any kind of tedious task, for you can create thousands of campaigns at a time with the sub-feature 'Bulk Post Planner'.
The Social Posting will keep posing according to your instructions you have provided in the campaign without your further taking care. The Social Posting can post on many social media accounts at the same time. The interface of the Social Posting is well-designed and structured. So, you can create campaigns from the interface very easily.