Technology has made running a business more manageable for owners. In the situation of COVID-19, It is very important to go contactless for business, the same for the restaurant. A physical menu can be a potential surface to spread the Novel Coronavirus.
To get rid of this problem, you can go for a digital menu instead of a physical menu, by using a QR code. Guests can scan the QR code to get the digital menu on their phones.
So how can you make a digital menu using ChatPion? ChatPion has a fabulous visual interface, and that makes it so easy for you to create a QR code menu for your restaurant.
How to create QR menu step by step:
In the left panel of ChatPion, there is an option named "E-Commerce store". We will start by creating a store and then generate a QR code for the digital menu. When you click on the E-Commerce store, you will see a page with a "create store" button like below.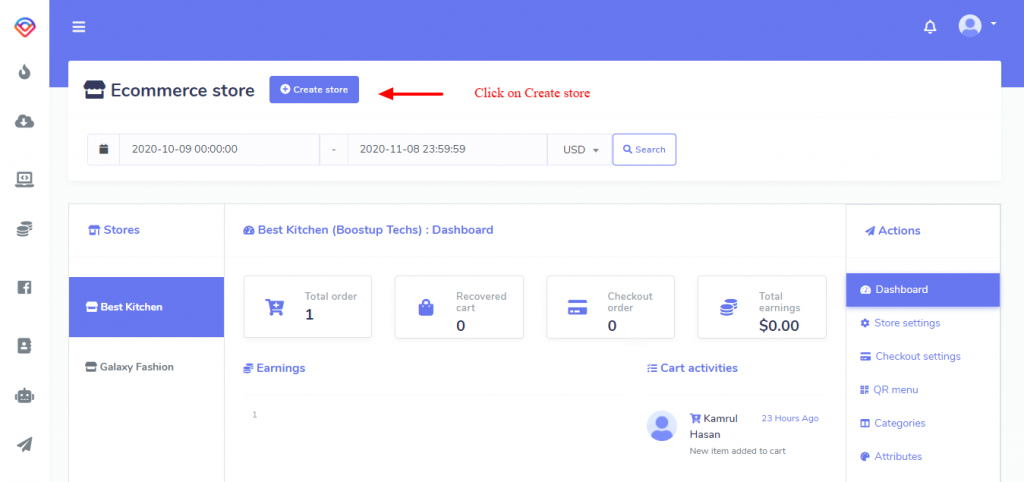 As shown below in the image, fill up all the details required to create the store.
Upon creation of the store, select your store to add categories and products with attributes. Let's assume your restaurant has different burgers and pizzas so we will create a category for burger and pizza. For example, Beef Burger, Chicken Burger will go under the burger category. Attribute for a Burger can be Burger size and Toppings for the burger.
So, at first, we will create the category named Burger for all kinds of Burgers and create an attribute for burgers and then we will create different burgers as products.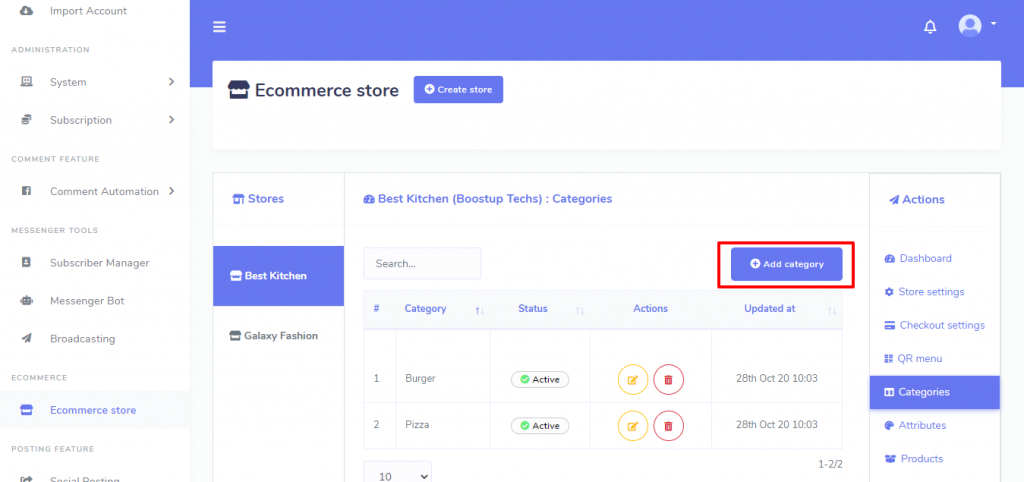 Creating Category: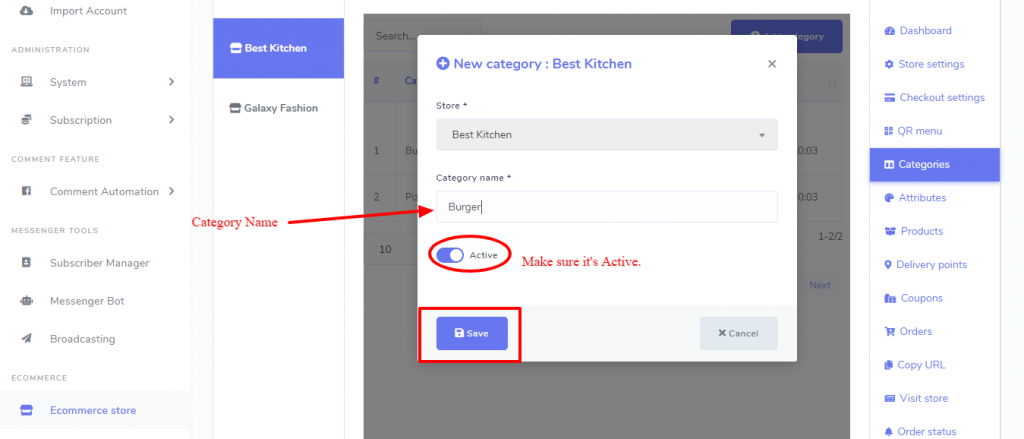 Creating Attributes: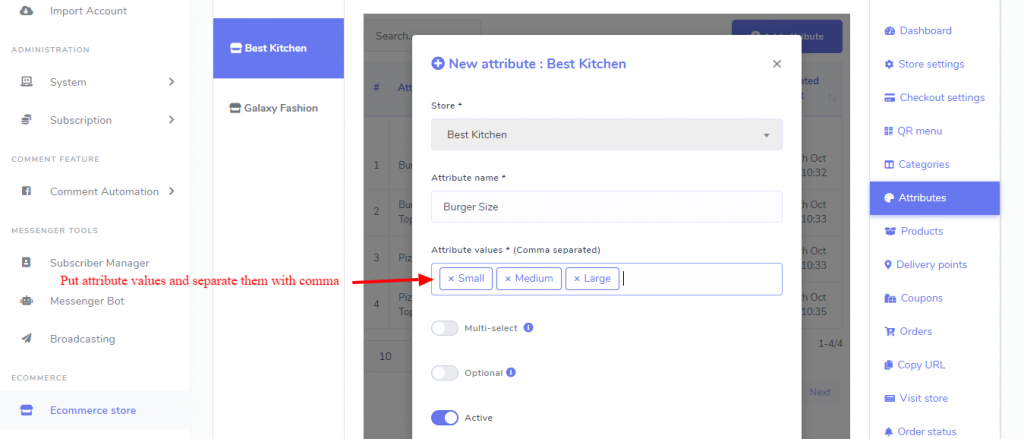 Adding Products: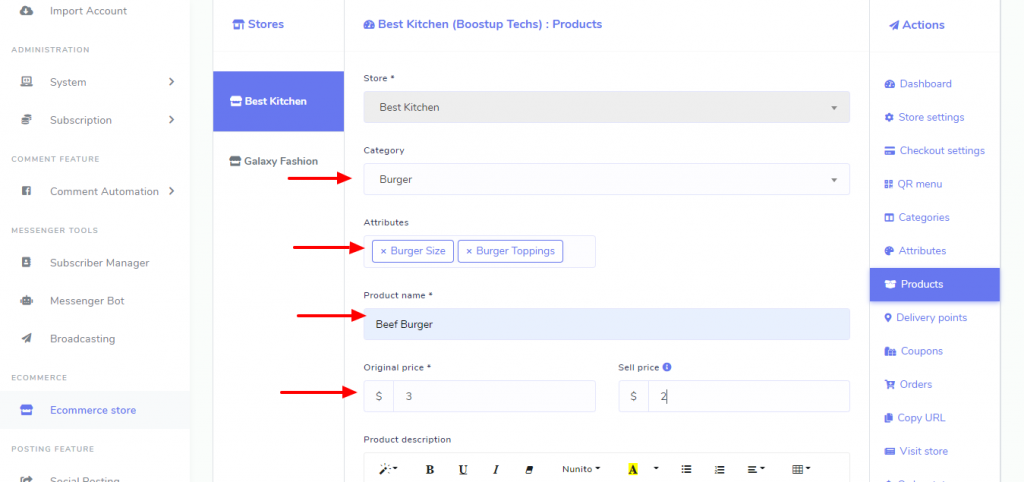 And then create delivery points, if it's inside the restaurant then the delivery points can be the tables name. Like Table-1, Table-2 etc.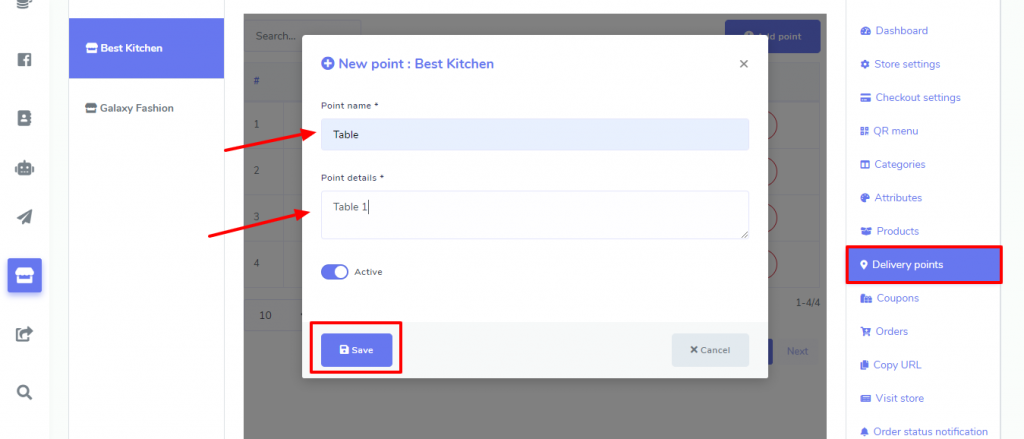 Now we can generate a QR code for the digital menu. For this, just click on the "QR menu" option on the right side, the QR code will be generated. Download the QR code and keep them on the table. Now your guest can enjoy dining without touching a physical menu.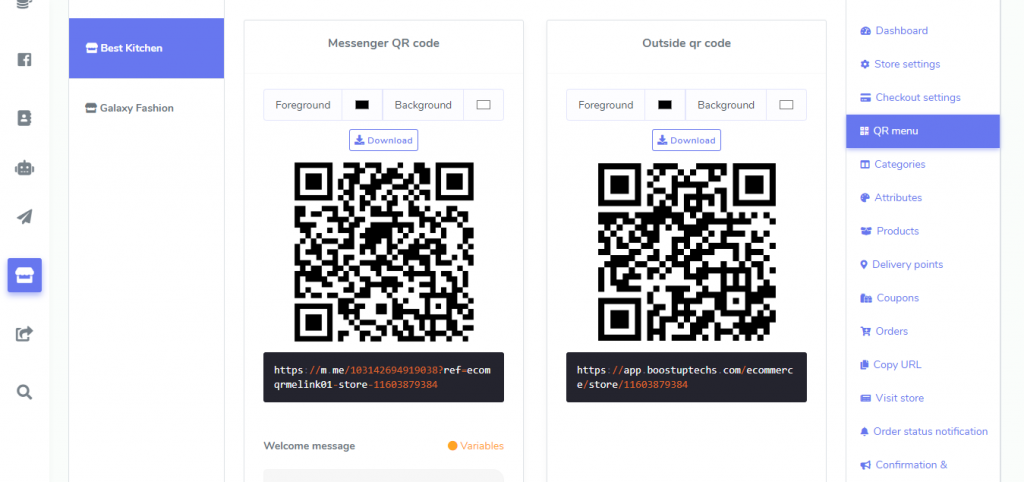 I also have a detailed video on how to create the QR menu for restaurant using ChatPion. You can watch the video if you have any problem creating your QR code menu for your restaurant.
Instructional video on YouTube: